Versatile, low cost elastomeric isolators protect against shock and vibration and reduce structure borne noise.
Barry Ring & Bushing isolators consist of an elastomeric ring and elastomeric bushing and are designed to be directly incorporated into the structural components of the equipment to be mounted. Any number of these isolators can be installed in parallel for greater load capacity and may be stacked in series when greater deflection capacity is required.
Downloads:
Rings & Bushing Mounts | Performance: WR-1, WB-1, WR-3, WB-3, WR-4, WB-4, WR-6, WB-6 | Installation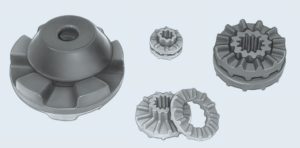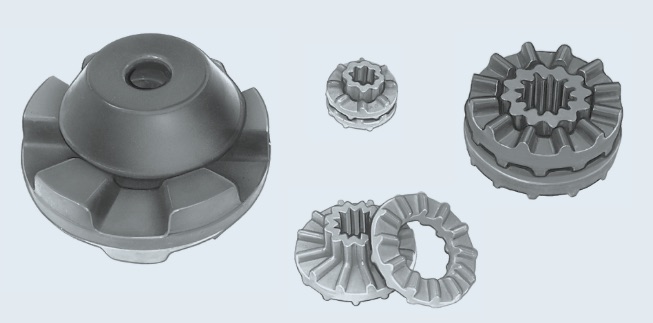 FEATURES
Can be installed in parallel or series for greater load capacity
Ribbed protrusions act as load bearing members
Available in four stiffnesses (-030, -040, -050 and -060)
Designed for base mounting
BENEFITS
Highly efficient noise reduction
Absorb vibration and shock perpendicular to mounting axis
WB4 bushings have radial fingers on one surface only to act as rebound (shock absorbing) members
LOAD RANGE
WR1/WB1 = 4 load ratings to 12 lbs. per isolator
WR3/WB3 = 4 load ratings to 35 lbs. per isolator
WR4/WB4 = 4 load ratings to 75 lbs. per isolator
WR6/WB6 = 4 load ratings to 350 lbs. per isolator
APPLICATIONS
Office machines
Motors
Fans & blowers
HVAC equipment
Electronics equipment
Telecommunications equipment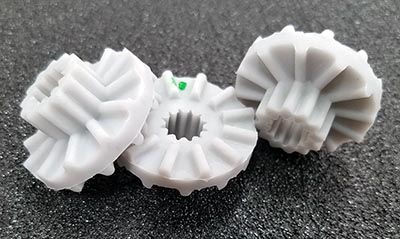 Silicon elastomer mounts offer greater damping and a wider range of temperature requirements.
ENVIRONMENTAL DATA
Natural rubber elastomer is compatible with most industrial and commercial environments and has an operating temperature range of -40°F to +180°F (-40°C to +83°C).
Special materials are available upon special order.
NATURAL FREQUENCY
See tables
TRANSMISSIBILITY AT RESONANCE
10:1
RESILIENT ELEMENT
Natural Rubber
STANDARD MATERIALS
none
WEIGHT
WB6 = 3.37 oz.
(All other WR/WB parts weigh less than 1.0 oz.)