Effective reduction of noise and vibration of internal combustion diesel engines in marine installations.
Barry Controls Marine Mounts are designed to provide effective noise and vibration isolation of marine engines up to, but not limited to, 1,000 hp.
One of the most important features of Barry Controls Marine Mounts is their ability to isolate vibration while transmitting full propeller thrust, efficiently isolating engine noise and vibration from the hull of the vessel.
This improves the reliability of equipment, and provides unmatched occupant comfort, particularly during start up or while at low RPMs.
Downloads:
Marine Mounts | Performance: F50, 27166, 27391, 27458 | Angle Determination | Installation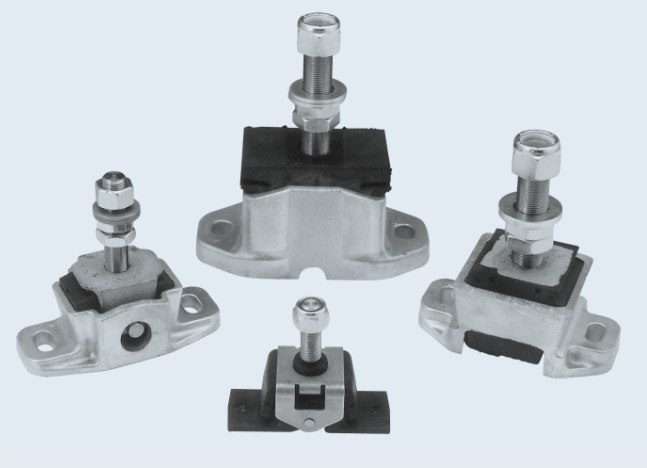 FEATURES
Mechanically captive
Resilient elements of oil-resistant Neoprene
Corrosion resistant exposed metal parts
Off-the-shelf availability
Easy to install
Proven durability
Height adjustability
BENEFITS
Improved ride comfort
Significantly reduces mechanical noise transmission
Able to transmit propeller thrust longitudinally along mount
Superior isolation at start-up and low RPMs
LOAD RANGE
4 versions with 17 load ratings from 39 – 1,980 lbs. per mount
APPLICATIONS
Marine Diesel Engines
Pumps
Compressors
Generator Sets
ENVIRONMENTAL DATA
Neoprene elastomer has an operating temperature range of -20°F to +180°F (-30°C to +85°C) and is resistant to oils, salt spray, ozone and oil-based solvents.