Low cost, compact, all elastomer mounts for vibration and noise control.
Barry Ball Mount Series Isolators are miniature, low-cost isolators that provide medium natural frequency vibration isolation for precision equipment, electronics and office equipment.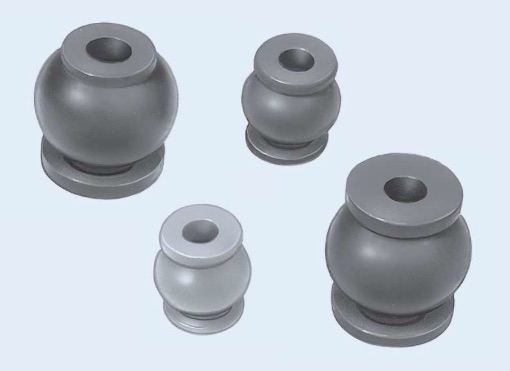 Contact us for special pricing on bulk orders over 25.
FEATURES
All elastomer isolators
Fail-safe when installed with, ordinary nuts & washers
Wide load range ratings
Offer a wide variety of installation options
BENEFITS
Provide low frequency vibration isolation
Effective noise isolators
Will not bottom out under light shock loadings
LOAD RANGE
Series 7110 = 3 load ratings to 2 lbs. per isolator
Series 275 = 5 load ratings to 3.2 lbs. per isolator
Series 302 and 372 = 4 load ratings to 9 lbs. per isolator
APPLICATIONS
Electromechanical equipment
Medical equipment
Appliances
Office equipment
Other precision applications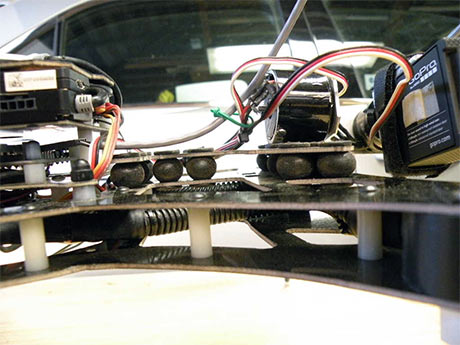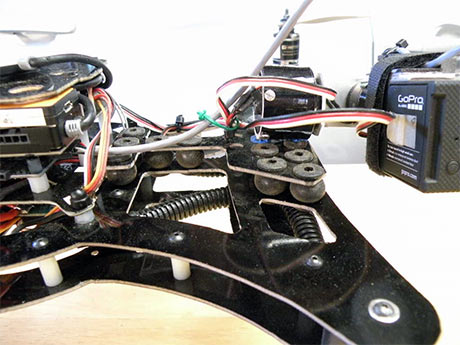 Ball mounts on UAV helicopter isolate camera platform from propulsion vibration.
ENVIRONMENTAL DATA
Neoprene elastomer has an operating temperature range of -40°F to +180°F (-40°C to +83°C) and is resistant to oil and ozone.
Silicone elastomer has an operating temperature range of -67°F to +300°F (-55°C to +150°C).
NATURAL FREQUENCY
10 – 20 Hertz
TRANSMISSIBILITY AT RESONANCE
10 (Neoprene)
4.0 (Silicone)
RESILIENT ELEMENT
Neoprene or Hi-damp silicone
STANDARD MATERIALS
none
WEIGHT
See load range table