Double Stud , Stud/Insert , Bumpers
Versatile, low-cost stud type mounts for vibration, shock and noise control, and motion accommodation.
Barry Stud Mounts are designed to support loads up to 260 lbs. per mount in compression and up to 70 lbs. in shear. Their simple design and sturdy construction permit their use in a wide variety of industrial applications. Available in 3 styles: (1) Double stud, (2) Bumpers, (3) Stud/Insert.
Downloads:
| Double Stud | Bumpers | Stud/Insert | Performance: A21, A23, A22, A32, A43, A34, G05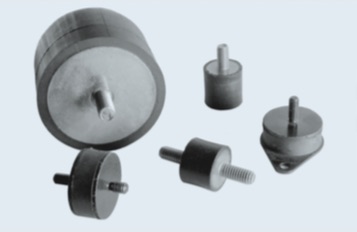 Contact us for special pricing on bulk orders over 25.
FEATURES
Reduce transmitted vibration from rotating or reciprocating machinery
Reduce transmission of structure-borne noise
Available in a wide range of load ranges
Sturdy, reliable construction
BENEFITS
Economical
Prevent shock and vibration damage to sensitive equipment
LOAD RANGE
3 sizes with load ratings to 260 lbs. per isolator
APPLICATIONS
Fans
Appliances
HVAC equipment
Electronic equipment
Pumps, relays & control panels
Blowers
Bumpers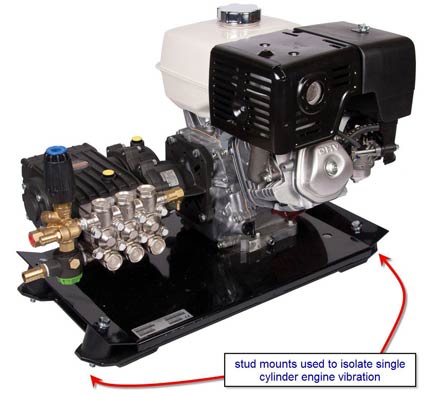 ENVIRONMENTAL DATA
Neoprene elastomer has an operating temperature range of -40°C to +93°C and is resistant to oils, most solvents and ozone.
Natural Rubber elastomer has an operating temperature range of -30°C to 70°C.
Other materials are available on special order to meet specific operating characteristics.
| | |
| --- | --- |
| NATURAL FREQUENCY | 7 – 28 Hertz |
| TRANSMISSIBILITY AT RESONANCE | 8:1 |
| RESILIENT ELEMENT | Neoprene and Natural Rubber |
| STANDARD MATERIALS | Low carbon steel |